At AMC we are proud to hold partnerships with the most reputable IT manufacturers in the world. We have completed industry standard qualifications to achieve these partner levels, giving us not only in-house expertise, but the ability to collaborate with vendors to provide our customers with the best service possible.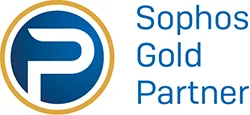 Dell
Offering both enterprise and client products, Dell Technologies' product range is vast and expanding. They give you the ability to power, manage and easily scale your business with their servers, storage, and networking products. Their client devices come in various forms and with the accessories and services support you need; Dell gives you a reliable and secure end-to-end solution.
We are proud to be a Dell Gold Partner, holding 5 of their competencies
Server
Storage
Networking
Core Client Solutions
Workstation
HPE
HPE is a global, edge-to-cloud Platform-as-a-Service company built to transform your business. How? By helping you connect, protect, analyse, and act on all your data and applications wherever they live, from edge to cloud, so you can turn insights into outcomes at the speed required to thrive in today's complex world.
At AMC we are a HPE Silver Hybrid IT Partner. We utilise our strong relationship to collaborate with HPE to deliver our customers enterprise solutions. See our case study on how we helped Abbey Logistics adopt a HPE Nimble Storage dHCI solution here: https://amcit.com/solutions/data-centre/
HP
With an ethos "Keep reinventing", HP inc most certainly continue to do that. Their vision is "to create technology that makes life better for everyone, everywhere – every person, every organisation, and every community around the globe."
Their sustainability work is leading the way in protecting the planet for future generations. They have an established plastic recycling program in Haiti which support local workers collecting ocean-bound plastic from beaches, waterways and on land for recycling into new HP devices. This and their other efforts have earnt them various awards such as EPA Energy Star Partner of the Year for Sustained Excellence in recognition of ongoing energy efficiency efforts.
At AMC, we are a Synergy partner on HP's Amplify partner program. We can supply you with their hardware and managed services.
Aruba
Since affiliating with Aruba and gaining 'Business Partner' status on their partner program, our relationship has gone from strength to strength. We were nominated to host the trial for their 1st dedicated SMB online UK store back in September 2020.
Aruba's goal of "changing the rules of networking to make it amazingly simple for IT to create amazing experiences at the Edge," is fully supported by their wide range of networking products, featuring a wireless range, switching, management options and much more.
Read our Aruba networking case study here: https://amcit.com/solutions/networking-security/
Lenovo
At Lenovo, they describe innovation as not "just what we do, it's part of our DNA". They boast the "broadest range of connected devices, from smartphones to the data center" and globally sell four devices per second.
A vendor that offers enterprise and client products, their range is ever-expanding and now include meeting room solutions, analytics and AI and client virtualisation solutions.
We are proud to be a Lenovo PC Gold partner.
Microsoft
At AMC, we have achieved Silver status on Microsoft's esteemed partner program, earning two competencies:
Small and Midmarket Cloud Solutions
Surface Reseller
We specialise in Microsoft licencing and finding the best solution for your business, this can be delivered as a full managed service or we can simply fulfil your procurement needs.
Other services to feature in our portfolio include direct routing for Teams, training, data protection compliance guidance, all elements of UCC, and meeting room solutions including installation. In addition to these, we supply Microsoft Surface and all essential accessories. Plus, if you need the device ready to use from the box, by utilising Windows Autopilot, we make that possible.
Lastly, our complete cloud back up managed service for 365 enabled customers means all your valuable data is safe and easily accessible should it ever need to be recovered.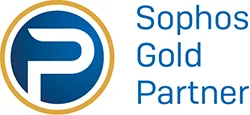 VM
Providing future ready technology through their solution offerings, VMware's products include App Modernisation, Digital Workspace, Multi Cloud, Intrinsic Security and Virtual Cloud Networking.
VMware strive to bring flexibility and choice to support all business requirements, and they do so for over 500,000 customers, including some of the world's leading companies.
We are pleased to be recognised as a VMware Partner and hold their 'Data Center Virtulization' solution competency.